NRV Experience interns explored Virginia's New River Valley this summer by participating in five excursions during June and July. Each excursion was designed to highlight one of the five unique communities in the NRV. Onward NRV collaborated with local tourism directors from each of the communities to show the interns the region's outdoor amenities.
Prior to each excursion, the interns viewed a short professional development video from the team at Exelaration. The videos covered topics such as emotional intelligence, communication skills, problem solving skills, collaboration skills, and leadership skills. Interns then participated in a discussion of the video led by Onward NRV staff members James Cabler, Director of Business Engagement, and Katie Boswell, Marketing Manager.
During each excursion, the local tourism director from the community students were visiting that week planned an exciting outdoor activity for the interns. Each director also spoke to the group about the exciting and unique amenities available in their community.
6/25: Floyd County
Buffalo Mountain Ziplines and Downtown Tour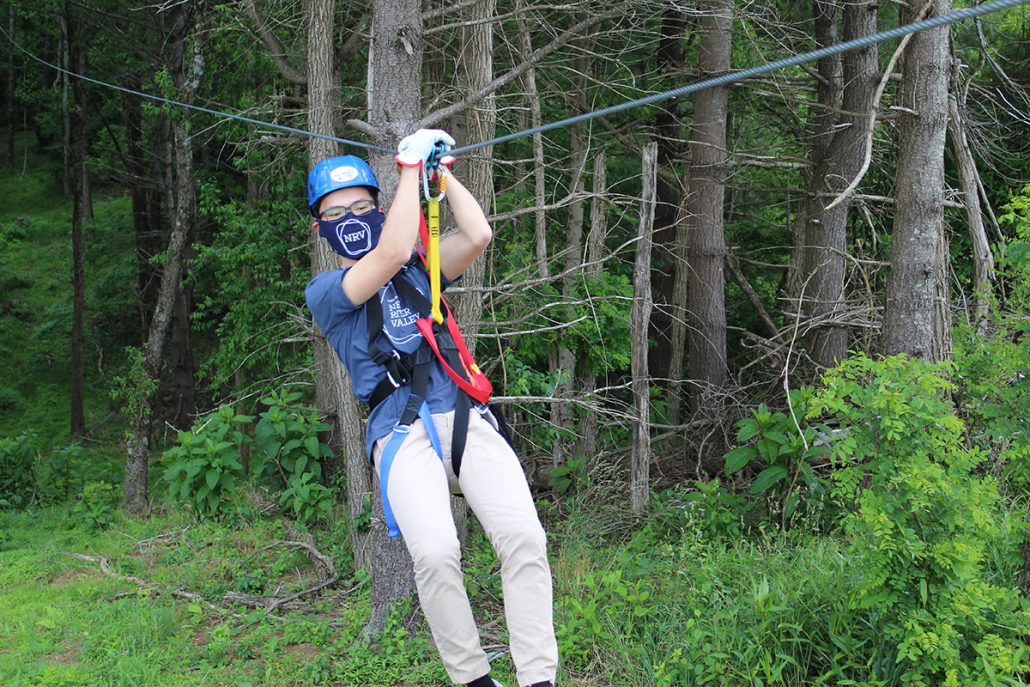 7/7: Giles County
Hike at Mill Creek Nature Park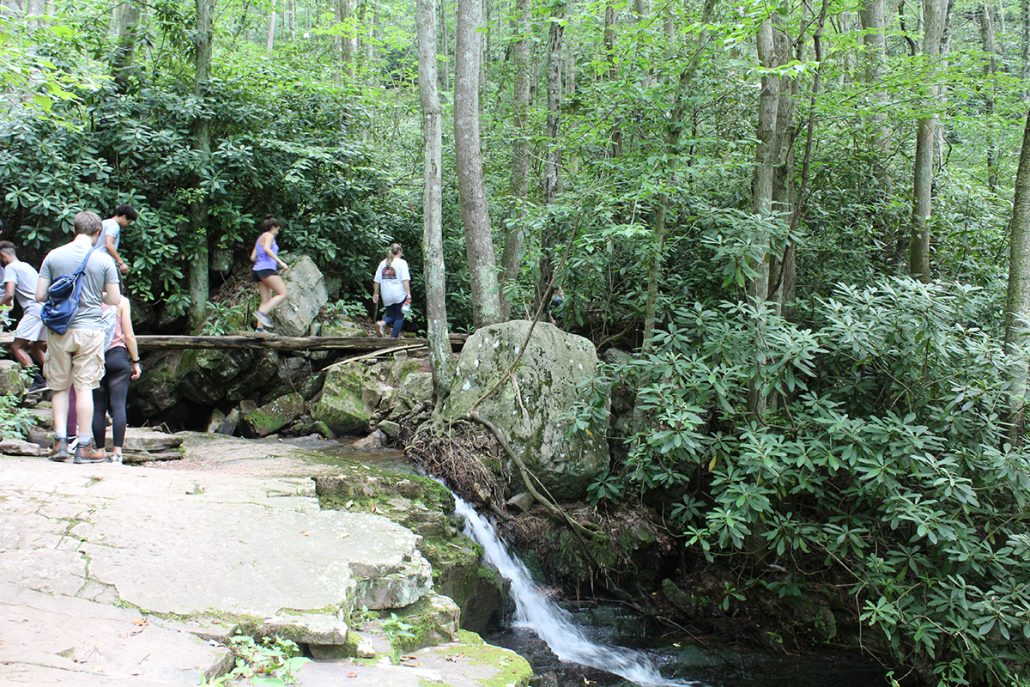 7/14: Pulaski County
Paddle Boarding at Claytor Lake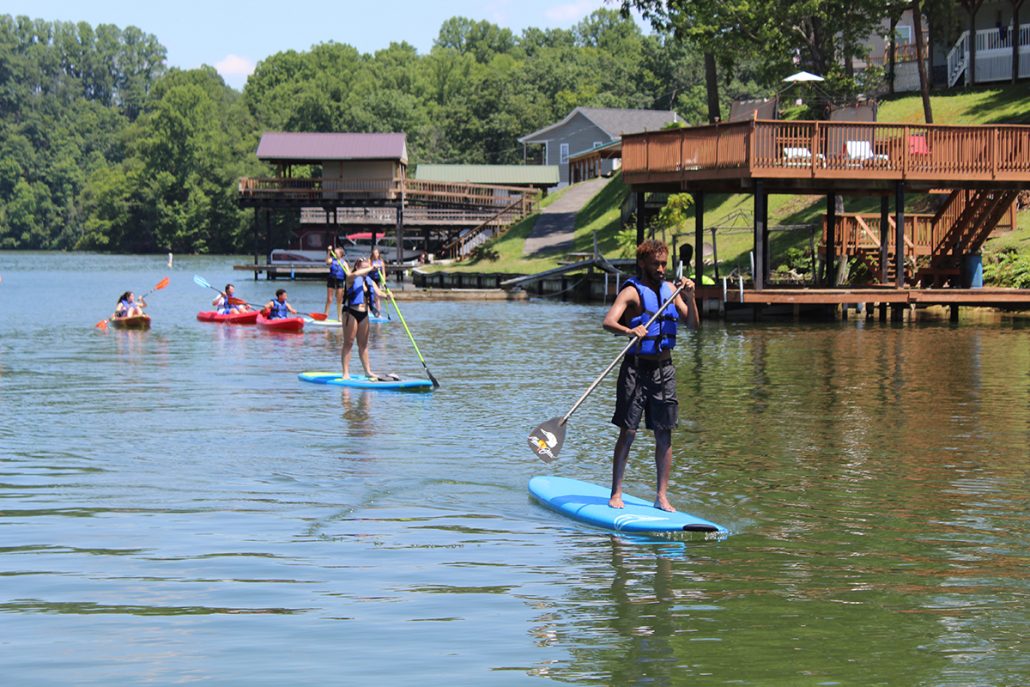 7/21: Montgomery County
Bike Scavenger Hunt on the Huckleberry Trail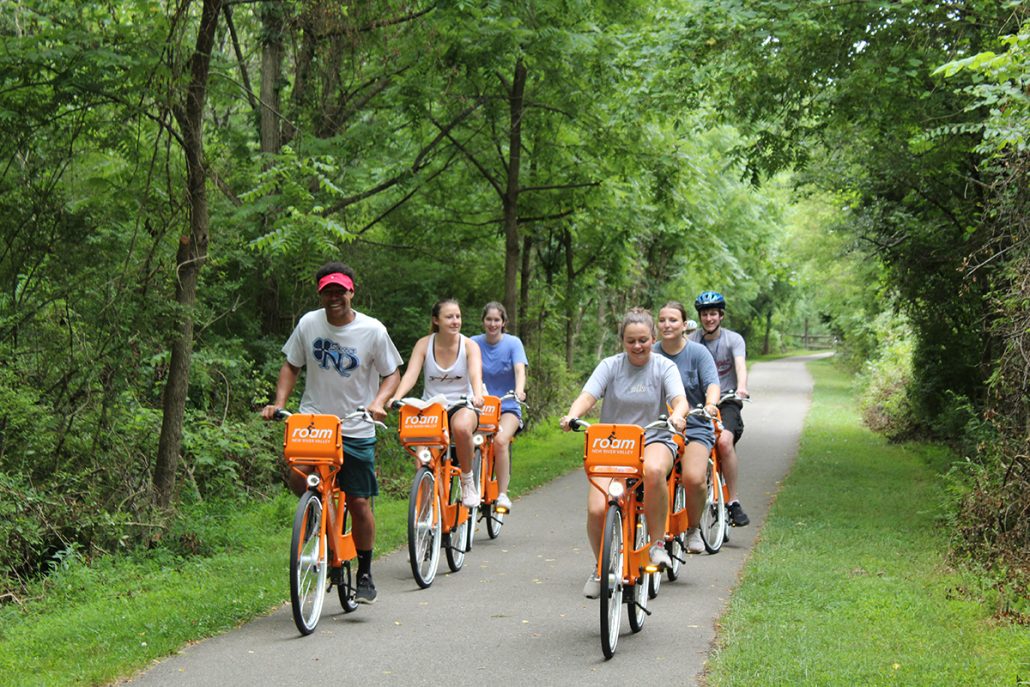 7/28: City of Radford
Float the New River at Bisset Park

Onward NRV's goal for the NRV Experience is to attract and retain graduates from local colleges and universities and add value to local summer internships by promoting the region as a desirable place to live, work, and play. Through NRV Experience excursions, interns experienced some of the amenities available to them if they choose to live and work in Virginia's New River Valley after graduation.
###
Virginia's New River Valley: Virginia's New River Valley is an eclectic mix of interconnected small towns that each offer their own unique vibe and appeal. The region provides an abundance of cultural and social offerings due to the presence of three world-class universities, while retaining the charm and benefits of small town living. The NRV is home to a diverse and innovative business community with companies that range from high-tech startups to foreign-based corporations to specialty agribusiness. These organizations benefit from the collaborative spirit of our region and a loyal, highly-skilled, and educated workforce. The scenic beauty of the region also fosters a deep connection to nature, which is deepened by access to outdoor recreation and the preservation of our natural environment. It's clear why Virginia's New River Valley is "A Natural Fit."
Onward NRV: Onward NRV is a public/private, regional economic development organization whose mission is to attract and retain world class jobs, investment, and talent in Virginia's New River Valley. It's also a movement where leaders from business, government, and higher education work together to promote the economic vitality of the region.
https://www.onwardnrv.org/wp-content/uploads/2020/08/080520NRVExperienceExcursionBlog-Featured-1.jpg
628
1200
Onward New River Valley
https://www.onwardnrv.org/wp-content/uploads/2017/08/Onward_FinalLogo-trim.png
Onward New River Valley
2020-08-05 16:56:29
2021-03-04 09:45:48
NRV Experience Interns Explore Virginia's New River Valley