Director of Marketing & Communications Abigail Hammack attended the Young, Smart, & Local talent conference in Philadelphia early this month. The two-day conference is designed to inform and engage leaders from higher education, business, government, economic development, and community organizations on best practices around talent growth and attraction.
The conference was hosted by Campus Philly, the nationally-known talent retention initiative in Philadelphia, and Action Greensboro, national-model for collaborative philanthropic investment in economic development on April 9 & 10, 2019.
Some of the topics keynote addresses and break-out sessions focused on were:
Best practices for connecting college talent to job opportunity in your region
Benchmarking and measuring the impact of talent retention
Diversity and equity in growing cities
Building partnerships and infrastructure among higher education, employers and economic development organizations to drive talent growth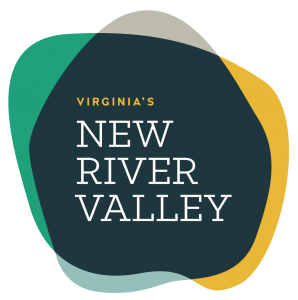 Onward NRV sponsored the event to bring awareness to Virginia's New River Valley and support talent-focused events. The regional logo was featured on promotional materials and the event website.
For more information on the conference, visit Young, Smart, and Local.
Attending the Young, Smart, and Local conference primarily supports Goal 2 of the five year strategy, which is to attract and retain talent. Onward NRV strives to stay on top of talent trends and remain informed on best practices for attraction, retention, talent programming, etc.
###
Virginia's New River Valley: Virginia's New River Valley is an eclectic mix of interconnected small towns that each offer their own unique vibe and appeal. The region provides an abundance of cultural and social offerings due to the presence of three world-class universities, while retaining the charm and benefits of small town living. The NRV is home to a diverse and innovative business community with companies that range from high-tech startups to foreign-based corporations to specialty agribusiness. These organizations benefit from the collaborative spirit of our region and a loyal, highly-skilled, and educated workforce. The scenic beauty of the region also fosters a deep connection to nature, which is deepened by access to outdoor recreation and the preservation of our natural environment. It's clear why Virginia's New River Valley is "A Natural Fit."
Onward NRV: Onward NRV is a public/private, regional economic development organization whose mission is to attract and retain world class jobs, investment, and talent in Virginia's New River Valley. It's also a movement where leaders from business, government, and higher education work together to promote the economic vitality of the region.
https://www.onwardnrv.org/wp-content/uploads/2019/05/ysl1.jpg
1000
1500
Onward NRV
https://www.onwardnrv.org/wp-content/uploads/2017/08/Onward_FinalLogo-trim.png
Onward NRV
2019-05-06 09:45:59
2019-05-14 11:13:40
Onward NRV Attends "Young, Smart, & Local" Talent Conference